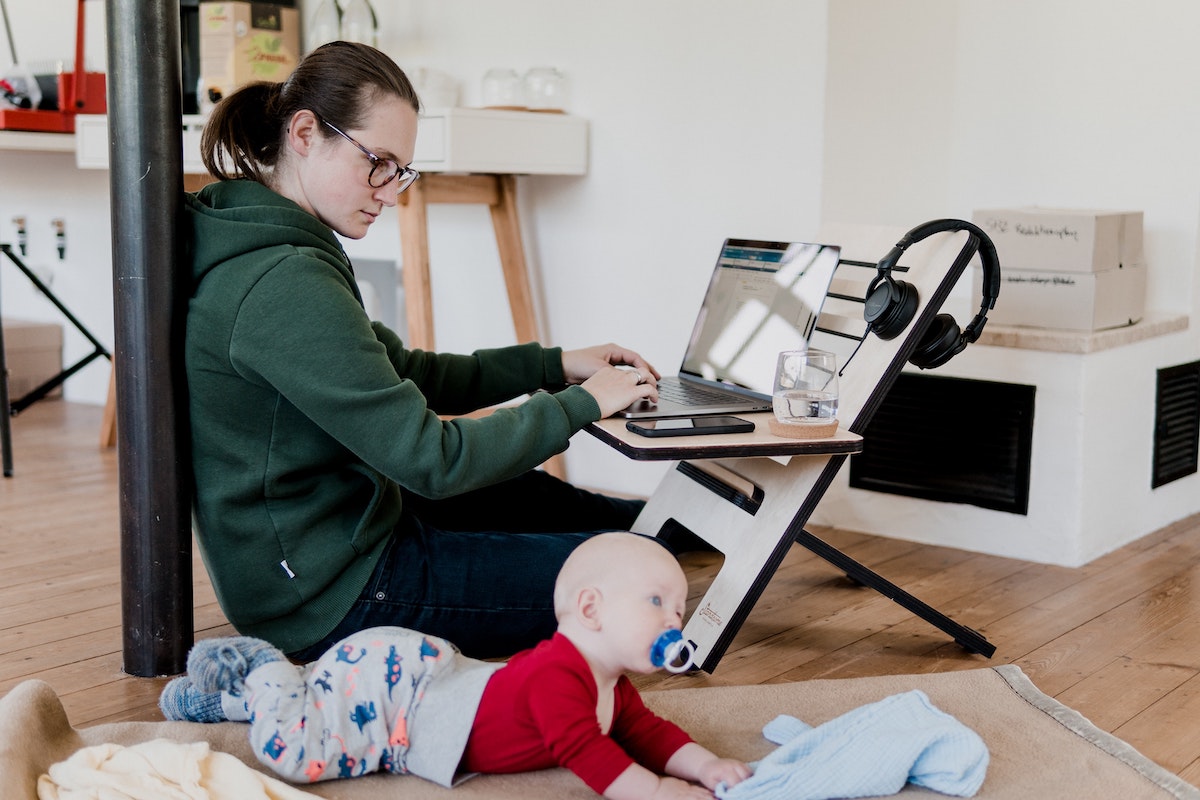 The past year has been an extremely challenging one for recruitment in many ways and has tested the innovation and creativity of employers.
Despite examples of bad practice, many teams and individuals have gone above and beyond in the way they have supported their employees through so much uncertainty, from online onboarding, virtual recruitment fairs, and hand-delivering laptops to setting up mental health champions and supporting line managers to help their teams through countless upheavals and anxiety.
The 2021 workingmums.co.uk's Top Employer Awards was adapted to reflect the issues that have been prominent during the pandemic – from mental wellbeing to employee engagement and diversity and inclusion – a huge topic following the Black Lives Matter movement.
The overall winner was McDonald's who also won the mental health category. It had everything from work-from-home toolkits and wellbeing hubs with support for managers to a staying connected group for furloughed workers and medical and sleep apps and had gone out of its way to tailor support to its wide range of workers, including young people and those on the autistic spectrum, and franchisees, despite considerable challenges in its sector. Ninety-two percent of workers felt happy to return to work.
Other winners include IBM UK for Diversity & Inclusion, PwC for Flexible Working, Teach First for Family Support, Sky Betting & Gaming for Employee Engagement, and UBS for Line Manager Support.
The judges found it hard to pick winners this year because so many had made Herculean efforts to keep their organizations going despite the pandemic. "The sheer effort and resilience was outstanding across the board," said judge Jennifer Liston-Smith, Head of Thought Leadership at Bright Horizons. She praised, in particular, the creativity of some employers when it came to matching specific initiatives to their particular workforce, for instance, Sky Betting & Gaming's weekly Wheel of Fortune game to connect remote workers, Atos' virtual summer holiday club, SMS's Sunrise competition to address mental health issues for field-based engineers and PwC's virtual education initiatives.
Other judges also selected their highlights. For Dave Dunbar, Head of Digital Workspace at the Department for Work and Pensions, the amount of employee engagement and the importance of senior leadership involvement stood out.
For Clare Kelliher, Professor of Work and Organisation at Cranfield School of Management, it was the impressive amount of innovation that showed what organizations could do if they were forced to rethink how they normally operate.
Andy Lake, editor of Flexibility.co.uk, remarked that the entries were "a showcase for business resilience under difficult circumstances".
So what are the challenges for the future? Here are some that the judges highlighted:
There may be a rush back to the "straitjacket" of the office when many employees don't want this. Employers need to adopt a tailored approach and ensure remote workers feel included.
Pandemic working is not the same as remote working.
Hybrid working should not simply mean putting a few meetings online. There is a need for transformative change, including modernizing working practices and designing smart working to ensure everyone has what they need to work effectively wherever they are working.
Employers should think about the potential unintended consequences of their actions, for instance, when it comes to career progression and pay, treat employees fairly based on their overall track record, not just this year's events.
Employers should encourage employees to be upfront about their caring responsibilities through employee networks with senior leadership sponsorship.
Employers should urgently address the mental health impact of the pandemic through regular check-ins, surveys, mental health champions, line manager support, and a focus on the work-based factors that contribute to mental ill-health.
Mandy Garner is managing editor of workingmums.co.uk.