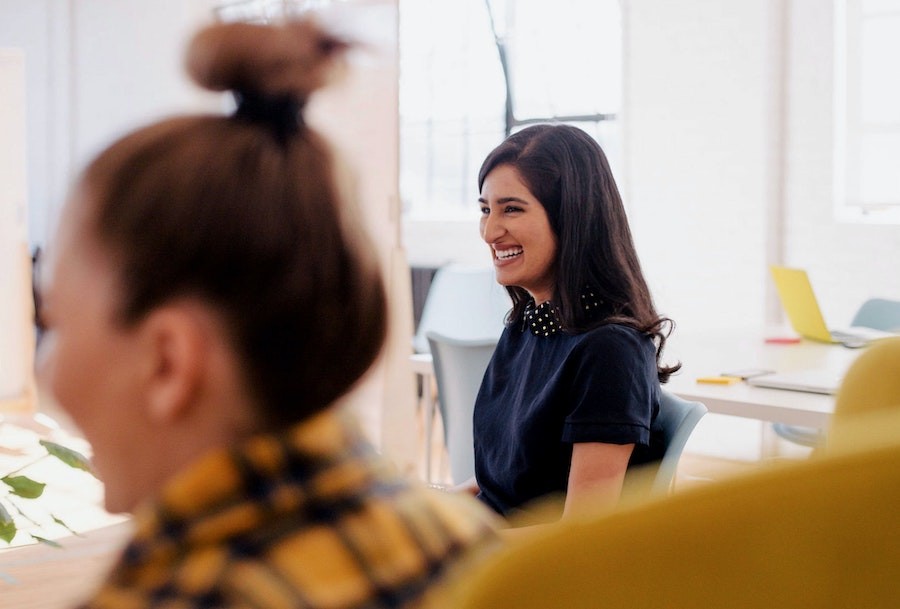 In building an EVP for Ritchie Bros, an online auction platform for heavy equipment, Employer Brand Specialist Thomas Reneau drew from his experience with design thinking firm IDEO. Reneau saw an opportunity to marry this innovative perspective with the company's employer brand strategy and, in the process, enhanced the Ritchie Bros' voice, values, and culture.
A more traditional approach to EVP might assume your team is already crystal-clear on what your company offers to candidates and what your ideal candidate is looking for. A design thinking approach to EVP, however, flips that on its head.
Design thinking encourages continually asking questions, rather than assuming your employer brand team already has all the data it needs. Design thinking highlights the difference between saying, "We need to attract this specific demographic," and turning to current employees from that demographic to ask, "Why did you choose to work here?"
"Think of it as reverse engineering," says Reneau. "We need to enable the team to attract the right candidates."
Empathy and comfort with vulnerability are critical to this approach. When asking a colleague, "How does it feel to be in your shoes?" employer brand teams must be ready for honest and personal answers. They're also responsible for creating channels and nurturing relationships where that kind of trust is possible.
Listen on Apple Podcasts, Spotify, Stitcher, or Soundcloud.
To follow Thomas Reneau's work in employer brand, connect with him on LinkedIn. To get started on your EVP, get in touch with us. We'll help you identify the values and culture you want to create in your company.